NLP, Yoga and Reiki in the Inner West, Sydney
Bring about the change you want to see in your life with Break Free NLP and Yoga. We offer NLP workshops, treatments and yoga classes designed to improve your health, find inner happiness, achieve results and be the very best you can be. Get help with a range of issues that are holding you back including grief, phobias, stress management, weight loss, relationships, work issues, addictions, achieving goals and confidence. Let Toni guide you through to the next exciting phase of your life!
---
NLP (Neuro-Linguistic Programming)
---
What does it mean?
---
NLP or Neuro-Linguistic Programming is a behavioural discipline created to help teach people how to think, communicate and manage issues in their lives more effectively.
"Neuro" is concerned with the neural pathways in our brain, "Linguistic" describes the use of language while "Programming" articulates this therapy's approach in assisting people to make permanent changes to the patterns stored in their minds.
How does NLP work?
---
NLP is a highly effective system that uses language and communication to access a person's unconscious mind. The unconscious mind is where all of our patterns and habits are stored. NLP works with a person's values, beliefs, attitudes, strategies, emotions and decisions to help influence change. NLP utilises a range of techniques drawing on the key teachings and insights of a number of highly successful therapists including William James (pragmatics), Alfred Korzybski (general semantics), Carl Rogers ('person-centred therapy'), Eric Berne (transactional analysis), Karl Pribram, George Miller and Eugene Gallanter (the TOTE model), Fritz Perls (Gestalt therapy), Virginia Satir (family therapy) and Milton Erickson (hypnosis) among others.
[Ref: "NLP Workbook" by Joseph O'Connor]

Toni Payne
---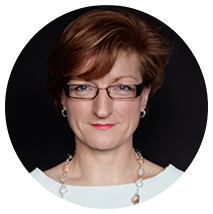 ---
Toni Payne has been running successful NLP-based workshops in community colleges and workplaces across Sydney for 10 years. Workshops are offered on a wide variety of topics, mainly in the area of self-development. Toni also provides highly beneficial Reiki treatments and corporate yoga classes in Ashfield and surrounding Sydney suburbs. Toni completed her NLP training with Robb Whitewood of Dynamic Mind Works in Sydney and has her NLP Practitioner certification, Life Coaching and Master Practitioner certifications. She believes that with NLP she has found her niche in life. Toni constantly receives great feedback from the participants in her workshops.
Toni is also passionate about the benefits of yoga and has been teaching individuals and groups of all ages and experience levels for over 14 years. She has taught in gyms, yoga studios, work places across Sydney. Toni completed her training with Simon Voysey in 2001 and then joined the team, teaching at Body and Mind Yoga for three years. Along with the Hatha style that she teaches, Toni likes dipping into different styles of yoga (Ki, Iyengar, Kundalini, etc.). She has integrated yoga into her life and maintains her own personal practice. Toni began her Reiki course at International House of Reiki in 2002. Toni has offered Reiki treatments "for over 14 years". Toni loves Reiki and has found it to be very beneficial for both people and animals.
We offer the techniques to help you achieve the changes that you want to make in your life! Call us today.
---